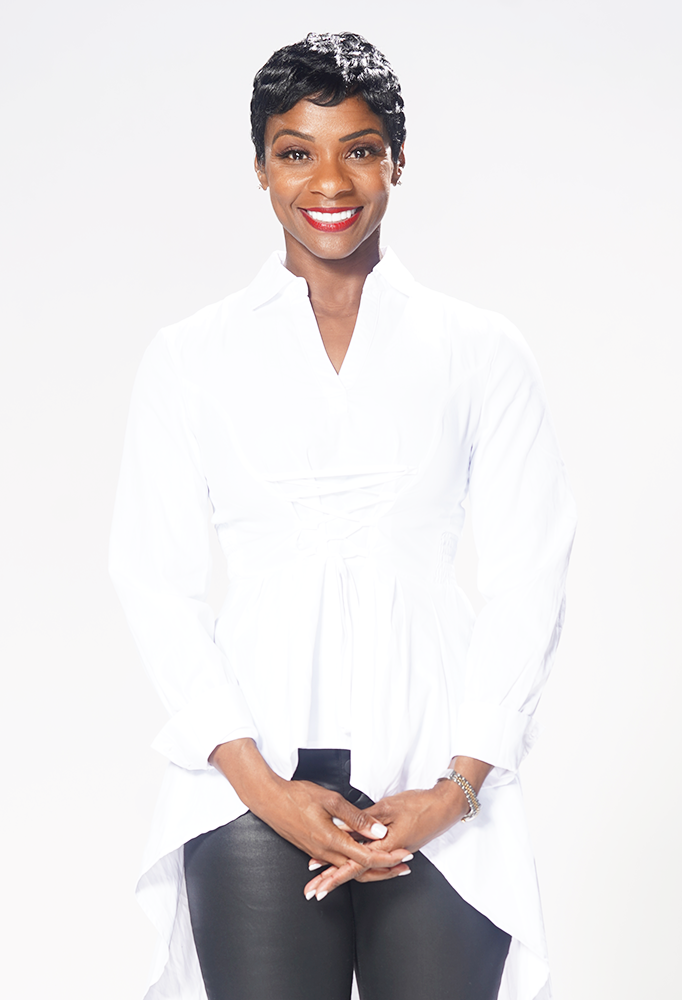 Evangelist Latrice Ryan
LaTrice Ryan is an author, community leader, and evangelist known by many for her passion and fiery deliverance of the word of God. She is a powerhouse in the pulpit, and in her community encouraging people to discover the potential within.
Recognizing the need for access to quality resources she launched LaTrice Ryan Ministries to equip individuals with the life skills they need to thrive in their everyday endeavors. LaTrice takes a holistic approach in her ministry, ensuring that those she comes in contact with not only grow in Christ, but also prosper physically, financially, and psychologically. Her initiatives Live Through It, Pretty In Pink, and Unshakable Faith are a testament to her dedication to serving others and her commitment to walking in her divine purpose.
LaTrice's community endeavors span regions, cities, and states as she travels the nation and abroad sharing her gift. To witness her from the pulpit is not only exhilarating but also impactful as she speaks with truth and love. LaTrice is an encourager at heart, and uses her own experiences, triumphs, and challenges to lead those in her presence closer to their purpose. Driven by an enduring faith and dedication to seeing lives changed through Christ, she engages those around her with insightful messages and practical guidance on creating the life God has for them.
When God placed in her heart to launch an initiative to serve mothers who have experienced child loss, LaTrice faced the challenge without hesitation and immediately got to work. When she noticed a need in her community for teen girls to have quality undergarments, she didn't wait for another organization to act, instead LaTrice spearheaded the Pretty In Pink Bra-A-Thon, collecting 100 bras for girls ages 12 to 17. Nothing can stop this woman driven by compassion and ignited by her faith, and through her Unshakable Faith Conference she inspires other women to do the same. Her greatest accomplishments include publishing her first book, Finisher and adopting a middle school.
Persistence and passion are just in her nature. LaTrice commits to excellence in everything she does. She in on the board of directors for Rise Up Single Moms. She is known to command a room and will push you to evolve further than you ever imagined.
In addition to her commitment to serving God's people through evangelism, LaTrice is a devoted wife, Mother, and grandmother striving to positively impact the lives of generations to come. Evangelist LaTrice Ryan is available for events, speaking engagements and more.